Overview
Converting 12,000 square feet of abandoned warehouse space into a luxury used car dealership was no easy task, but when Barry Vaughn approached Live Oak Contracting with his project we were immediately on board. The structure, located on a major thoroughfare in Jacksonville, FL, was originally built as a lawn equipment dealership, but over time was a pool supply store, skate park, and eventually an abandoned eyesore that plagued the busy street.
The building's new owner, Vaughn Motorgroup, wanted the look of a luxury car garage with exposed interior ceilings, polished concrete floors, and a modern metal panel facade. As the Construction Manager, Live Oak Contracting worked closely with the owner and subcontractors to ensure a successful remodel and bring Vaughn Motorgroup's vision to life.
Approach
Initially, the warehouse structure was built over an existing house. As a result, prior to starting the remodel, the house had to be demolished, leaving the 12,000 square foot shell with some foundation missing. The exterior of the structure was severely dilapidated, but it was decided that the front facade would be the most important feature as the owner had a clear vision of the aesthetics he desired. The original design for this feature was cost prohibitive and called for a large structural steel package. Live Oak worked with Ridgway Roof Truss and Chancey Metal in order to manufacture a hybrid system that both met the client's needs and lowered their cost on this item.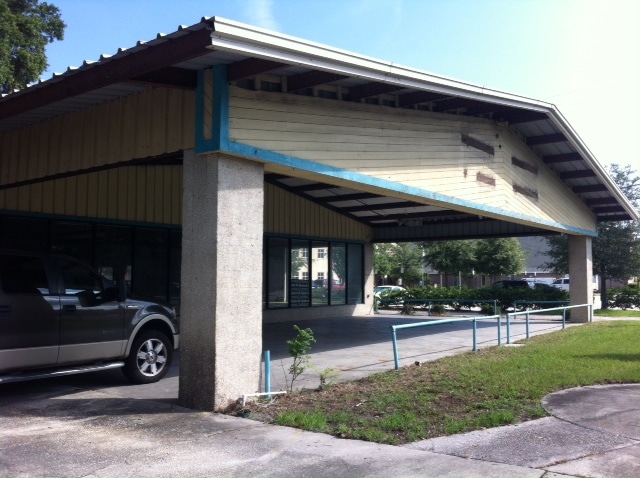 Once the house inside the structure was demolished, foundation was missing from the interior. New foundation was poured and the concrete was upgraded and polished for a sleek appearance and an access ramp was added allowing cars to move between the lower and upper showrooms. Rather than the originally planned exposed ceiling, a cloud acoustical ceiling was installed throughout the upper showroom to give the interior space definition and a more finished look that was complemented with a full LED light package.
All services needed to be run to the building, including a new septic system, underground electric service, and a new water service. The challenge was to bring these services in without adding additional cost and impeding the view of the building. Taking this into consideration, locations were chosen carefully, resulting in a clean, immaculate appearance, for both the interior and exterior structure.
Outcome
The Vaughn Motorgroup project was completed in 4 months, September 2014 – January 2015. The final result is a fully functional luxury used car dealership that boasts upper and lower showroom floors, sleek offices, and a completely renovated custom facade.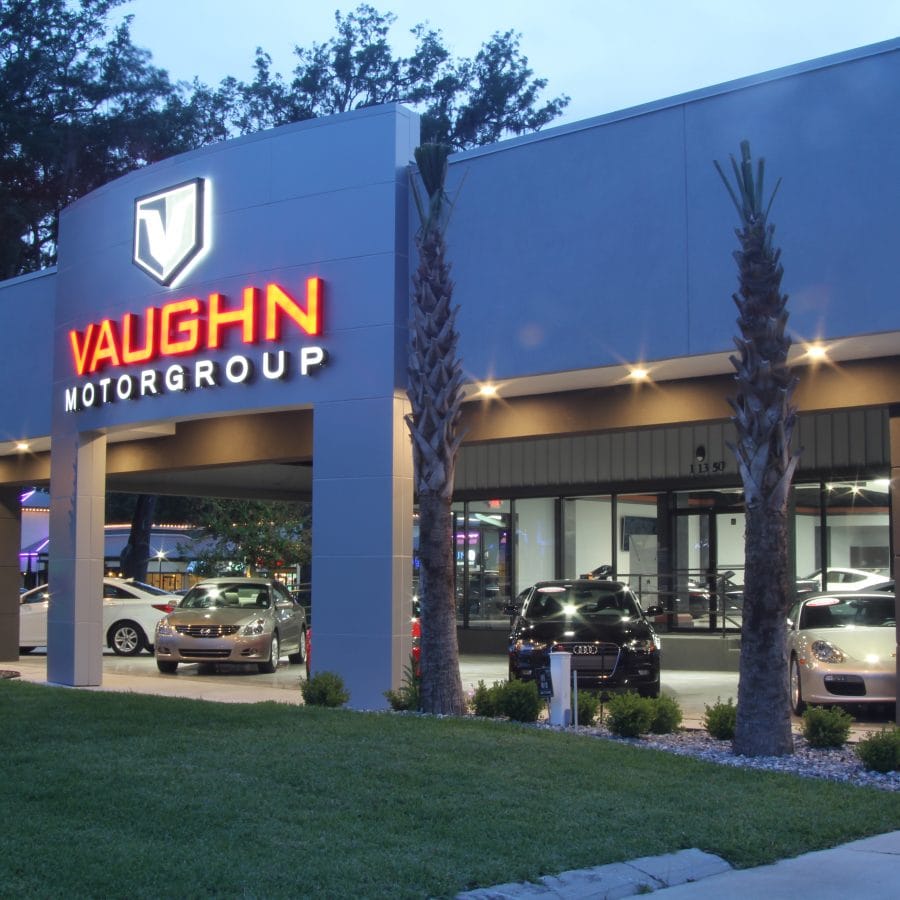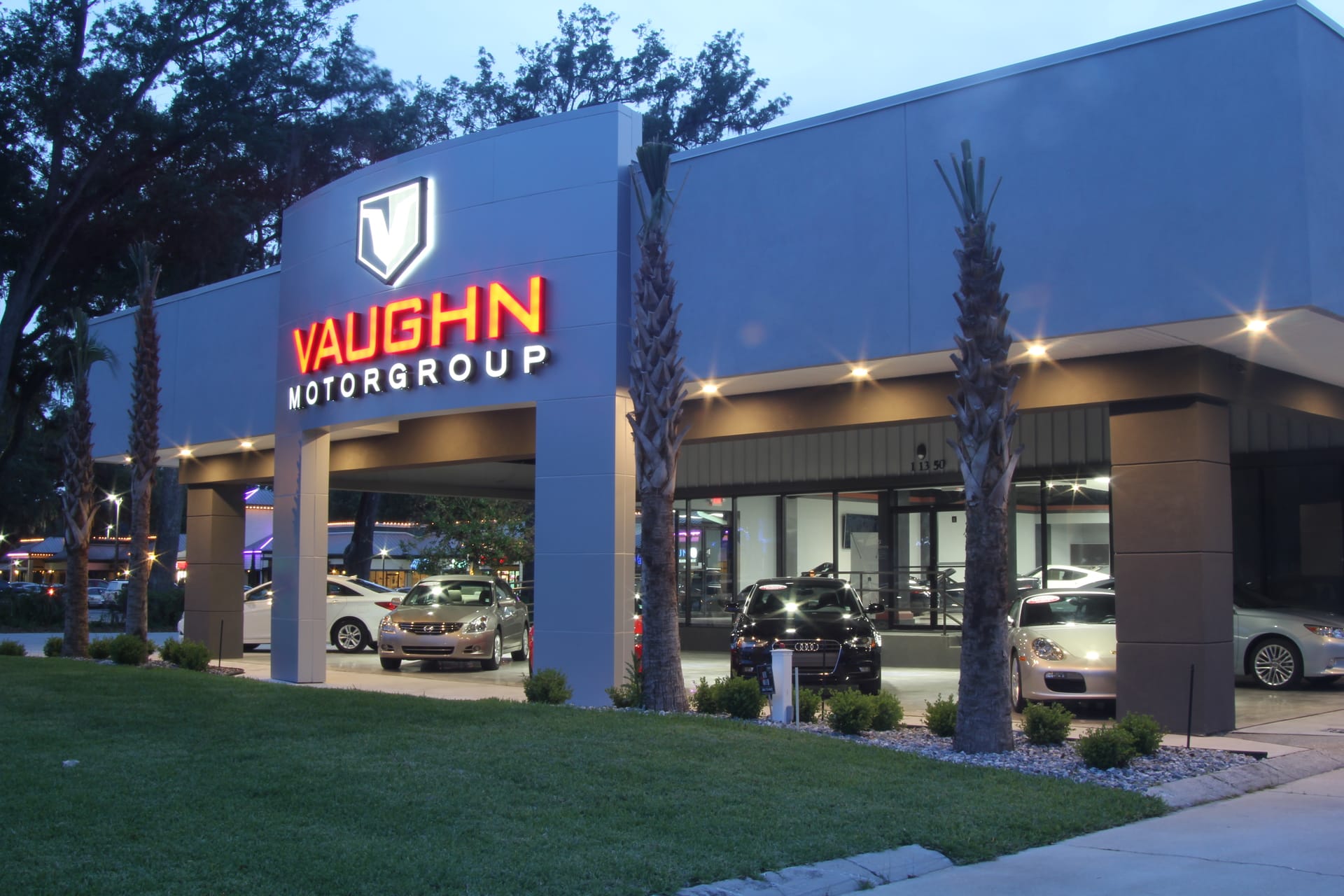 Visit our completed projects page for before and after photos of the transformation.