JACKSONVILLE, F.L., (AUGUST 17, 2021) – Harbert Realty Services announces the purchase of a 2.09 acre site in the Jacksonville submarket of San Marco for the development of a 133 unit multifamily asset "The Hendricks at San Marco".  The Project will be a Class-A multifamily community located near the prestigious San Marco Square in Jacksonville, Florida, and adjacent to a new Publix anchored shopping center. The Hendricks will offer first-class finishes in the unit interiors with state of the art smart technology, including a full complement of outdoor living and recreation amenities, and unparalleled walkability in one of Jacksonville's most highly sought-after neighborhoods.
The Hendricks will consist of a single, 4-story, 133-unit building with a central courtyard connected to an adjacent 3-level parking deck. The project will include first-class common areas and amenity spaces for its residents.  A top-of-the-line pool with an upscale recreation area will be situated in the central courtyard along with a spacious yoga lawn. The Hendricks will also be equipped with a well-appointed clubhouse and fitness center.
Harbert has joined Jacksonville-based Corner Lot Development as co-sponsors and local family-office GMC Properties as an equity partner and property manager. Live Oak Contracting is the general contractor, Envision Design is the civil engineer and Group 4 Design is the architect.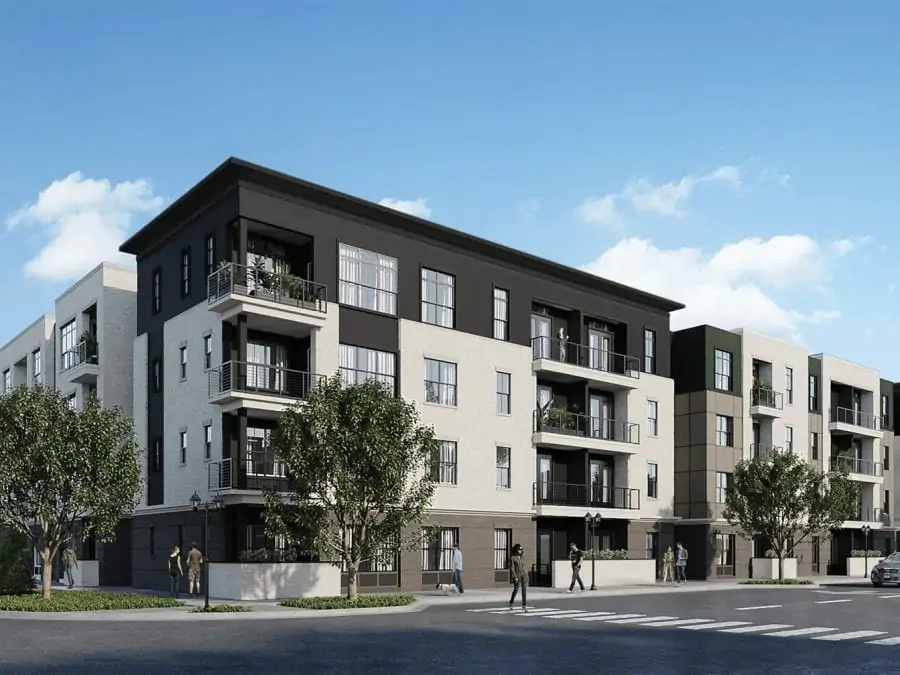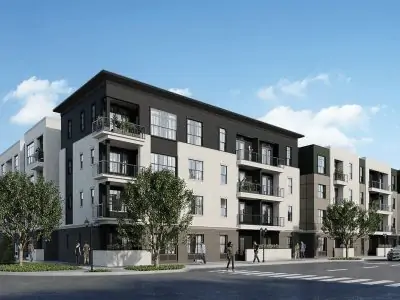 About Harbert Realty Services
Founded in 1983, Harbert Realty Services, LLC (HRS), is a privately held commercial real estate organization with a clear mission: Create value for our clients and investor partners. HRS is headquartered in Birmingham, Alabama and retains a team of more than 60 real estate professionals that are experts in the office, retail, medical and multi-family sectors. HRS has built its footprint throughout the southeastern United States with offices in Atlanta, Orlando and Jacksonville Florida. HRS is focused on delivering best-in-class real estate expertise in Brokerage, Leasing, Project/Construction Management, Property/Asset Management, Tenant Representation, Development and Investment Services. Separately, HRS owns Harbert Multifamily Advisors (the multifamily investment sales leader in the mid-South) and Harbert Lease Solutions (a global lease administration and real estate accounting service provider).  As a majority-owned subsidiary of Harbert Management Corporation www.harbert.net, HRS' mix of experience, resources and reach provides our clients a comprehensive array of professional real estate services. Value Creation Begins, Here. Learn more about HRS at www.harbertrealty.com.
About Corner Lot Development Group
Located in Jacksonville, FL Corner Lot Development Group is led by a group of experienced real estate professionals with a mission to create value for future residents and investors by providing strategic and efficient home sites through the acquisition of undeveloped real estate assets.
As responsible stewards of raw land, Andy Allen and George Leone use their complementary blend of real estate expertise with combined 30 years of comprehensive experience to foster long-term partnerships in investment, development, management and financing.
With innovative vision, leadership and a foundation of strong relationships, Corner Lot Development Group pursues only the smartest projects, bringing sustainable land development to the expanding markets of Central and North Florida. Website: www.cornerlotdevelopment.com
About GMC Properties
GMC Properties is a privately held real estate company based in Jacksonville, FL. Founded on the belief that strong hands-on management, attention to detail and outstanding service equals success, GMC has been able to expand to own, develop and operate multifamily properties in Florida, the mid-Atlantic, Texas and Utah. Whether it is working directly with our GMC Communities, identifying new acquisition opportunities, or developing new builds from the ground up; our decisions and operations reflect these high standards. Always Committed, Never Compromising. Website: www.gmcproperties.com
Keynote Speakers & Attendees
Katherine Ruttell (Live Oak Contracting), David Williams (Harbert Realty Services), LeAnn Cumber (City Council), Paul Bertozzi (Live Oak Contracting), Walker Palmer (Live Oak Contracting), Kevin Powell (Live Oak Contracting), Bill Ware (Harbert Realty Services), George Leone (Corner Lot Development), Andy Allen (Corner Lot Development), Rachel Simms (GMC Properties), Jackie Maslan (Group 4 Consultants), Joey Rivera (Group 4 Consultants), Leigh Gunn (Group 4 Consultants)